Applause Productions and Entertainment
Whether you need to organize the office holiday party this year, or create an extravaganza to celebrate a corporate event, adding the right entertainment is essential. One of the many holiday party ideas for 2017 listed below can help to create a seamless, exciting event for both you and your guests.
LED Glow Dancers. This unusual display of entertainment allows your guests to witness a beautiful LED Glow in the dark dance performance, using hula hoops and illuminated materials. This mysterious art form will mesmerize your group, creating an enchanted presentation of lights, movement and sound and add a wow factor to your corporate event or special occasion.
2. Casino Party. Corporate casino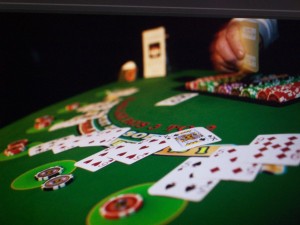 nights provided by Applause Productions are tops for interactive fun in Phoenix and the entire state. We provide the tables, dealers, chips, vouchers and raffle tickets. For the total package, we offer a corporate casino party with showgirls, a Vegas floor show, or one of our talented Elvis impersonators. We can help create a Las Vegas night to remember for everyone in attendance.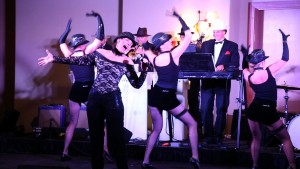 3. Theme Shows. When planning a corporate or private-party event, you may desire something lavish and unique. One of our professionally-produced themed stage productions, designed for an audience of 50 to 5,000, will be perfect for your theme party. Try one of our popular theme shows including 1950s Rock and Roll show, 20s Gatsby or even a tribute to Las Vegas. No matter what theme best suits your occasion, the talent you will find in these stage shows will blow your mind.