Applause Productions and Entertainment
We may still be months away from ushering in the new year, but this season is expected to bring the hype. Everything old is new again as the 1920s meet 2020. Celebrate the glamour, sophistication, and flirty fun of the 1920s with the Roaring 20s Reinvented. This celebration is a century in the making and is guaranteed to delight even the toughest gangster.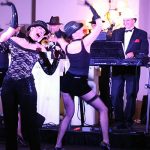 Gatsby Theme Show. These wildly popular entertainers are the perfect addition to your next 20s themed party or corporate event. From Charlie Chaplin to the Charleston, this Roaring 20's/Great Gatsby theme show not only engages the audience, but paints the picture of a time of "bathtub gin", "Flapper Girls" and fun music. This theme can be ornamented with aerial silks, aerial bartenders, greeters or magicians. The possibilities are endless!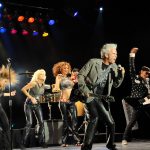 2. National Band. This high-energy band brings the energy along with the musical talent to get your guests moving to the beat. Their presence is contagious and truly embodies the joy that music brings to any event. From popular and contemporary cover tunes to classic rock, this is a band that connects with everyone.
3. LED Glow Dancers. This unusual display of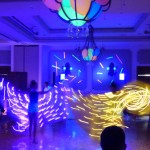 entertainment allows your guests to witness a beautiful LED Glow in the dark dance performance, using hula hoops and illuminated materials. This mysterious art form will mesmerize your group, creating an enchanted presentation of lights, movement and sound and add a wow factor to your corporate event or special occasion.