Everyone wants a party that grabs the attention of the audience and social media users. One of the best ways to ensure a memorable event is with top-notch entertainment. This is especially true with unique, creative, and spectacular acts. Here are some unusual entertainment ideas that create the wow factor.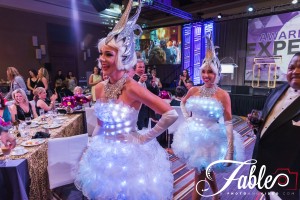 1. LED-Lighted Performers: LED lighting has transitioned from a stage effect to a brilliant and attractive way to dress entertainers. Whether dancers, greeters, or even as party favors for your guests, a little bit of light brings something special to all aspects of entertainment. (Special Thanks to Fable Photography)
2. Drum Line: Thrill your guests with the heart-pounding sounds of a pulsating drum line. This musical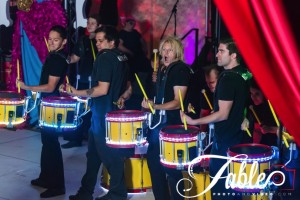 delight is no longer limited to college football games or energizing morning kick-offs, it can provide just the right amount of spunk to any event or party. An added kick is the LED lights that appear on the drums.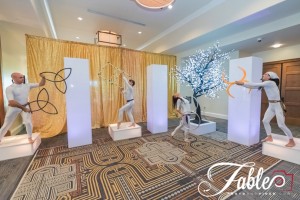 3. Unique Cirque: Audiences have been delighted with the technical artistry of cirque performers for the past decade. When the beautiful movement is combined with 3-D shapes in a woven dance of tangible and intangible energy, the result is astounding. Through the interaction, the body becomes art. Be prepared for the unusual.