Applause Productions and Entertainment
It may be August, but as corporate event planners know, the season is about to explode. This is the perfect opportunity to ignite an event that will leave a powerful impression. Classic entertainment never disappoints, but smart planners are also able to use cutting edge entertainment as never before.
1. Technology-integrated Entertainment: Using technology for visual displays like light shows and highlighting event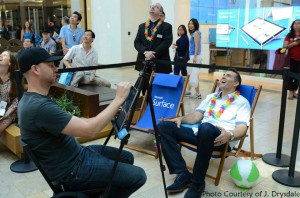 s has great value. Now, the opportunities to effectively use technology with talent are even greater than ever. Traditional favorites like magicians, caricature artists, and painters are integrating ipads, lasers, and digital printing to captivate audiences and provide an interactive experience. As technology continues to advance, the possibilities are endless.
2. Cirque Reinvented: The popularity of Cirque de Soleil has sparked a love affair with all things acrobatic. While the trend used to focus on biza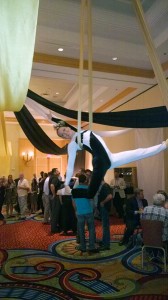 rre and quirky entertainers, the current buzz word is beauty. This includes the elegant and gravity-defying use of silks, contortionists, and aerial entertainers dressed in vibrant color. The visual spectacle always delights audiences, especially as they enter an event.
3. Truly Interactive Entertainment: The best events always make guests want to get up and dance, but now the trend is to make your participants the entertainers themselves. Using professionally-trained and exciting dance performers, these guests are taught basic choreography as if they were in their own version of Dancing with the Stars. It's not only fun, but physically beneficial for your attendees. The culminating event of this experience is an engaging performance by dance professionals.