The holiday season is the perfect time for a celebration with amazing entertainment. But how do you separate your holiday party from the rest? With true talent and the inclusion of innovative ideas, your event will sparkle and shine. Here are just a few tips for how to hire the best holiday entertainment.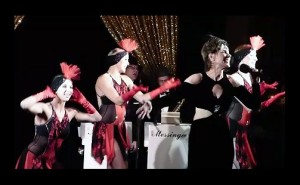 1.
The Great Gatsby/20s
Theme
maintains top billing once again this year in popularity with audiences. With its all-inclusive entertainment, extensive, luxurious costuming, and period-appropriate music, it's no wonder this show still thrills. This theme can be highly ornamented with additional acts, which only strengthens its entertainment value, especially for your gala or award presentation.
2.
Bands and DJs
  While bands and DJs will always be a popular option for any holiday gathering, incorporating a video-wall backdrop that helps to create a visual display of the music is a growing option. Not only does this exciting twist on traditional musical services allow for exciting engagement from the guests, but it offers social media – a live streaming, interactive experience for 21
st
century audiences.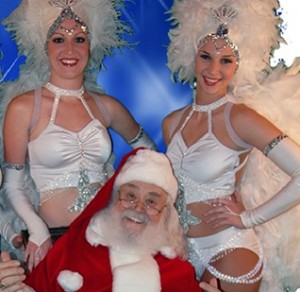 3.
Winter Wonderland
With the clear, chilly nights in the Valley, nothing is more elegant than a party with entertainment everywhere. From holiday greeters to professional astronomers to Tarot card readers, guests can view the night sky, while discussing beautiful constellations with an astrologer. The essence of the evening is captured with the sound of duo guitars serenading your guests. What a marvelous night for a moondance…