Applause Productions and Entertainment
Corporate planners are drawn to unique sites that offer privacy and the opportunity to signature their events. A new trend is Industrial-Style Spaces. These bold, edgy venues instantly engage guests with their character and colorful history. Add live entertainment to such an inviting physical space and your event will simply be magic. Here are just three options from Venues of North Scottsdale.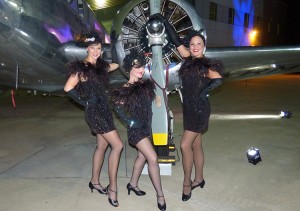 1. Airport Hanger. Imagine a Lear jet or a World War II Bomber as part of your event backdrop. As your guests socialize, they can tour the planes, while enjoying hors-d'ouvers, cocktails, and the sound of Big Band beats. Then, while dining, exciting swing dancers take the stage, connecting the entire event.
2. Fine Motorcars. If your Chief Executive Officer has an appreciation for the heady atmosphere of fresh motor oil, curves of steel, and unique style cars, then look no further than Lusso. The 28 ft. ceilings are ideal for aerialist performers, while electric strings provide music from the classics to classic rock. Hosting a Great Gatsby Theme with sultry jazz entertainers is also an ideal way to blend the experience of man, machines and music.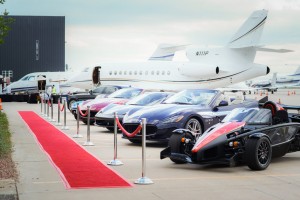 3. El Samaritano. If showing off an Arizona sunset, soaring saguaros, or a desert cookout sounds right for your event, the exquisiteness of this desert venue will certainly please. Simmer the ingredients of the Arizona desert, Flamenco Guitar, and the magnificent show of Andalusian Horses, and you have an authentic taste of Spain. This blend of culture and natural beauty provides for an extraordinary event experience.