---
Applause Productions and Entertainment
The goal of any corporate event planner is to create a unique, memorable experience. This often includes interactive entertainment that allows the guests to engage with the entertainment. However, the newest way to keep your attendees on their toes is by making them part of the show. This spring, bring new life to your corporate event.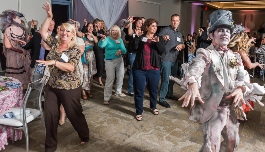 1. Flash Mobs: These quintessential opportunities for engagement are in demand once again. This is the perfect way to ensure your guests remember this event forever because they become the entertainment. With only a minimal amount of preparation from the guests, they have the chance to shine like the stars they are. Instagram, Snapchat, and Facebook be ready!
2. All-Inclusive Entertainment: Whether this option focuses on a specific theme such as The Great Gatsby, or simply includes an assortment of gifted entertainers, a large-scale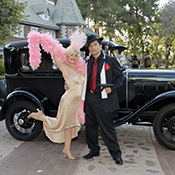 event that transports your attendees to a different world is a great way to immerse them in the event. No matter where their eyes may fall, your guests have another delicious vantage point of entertainment. From glamorous character greeters to vintage cars, walk-around magicians and engaging dancers to fine cuisine and lavish décor, the evening transcends a typical event and becomes magic.
3. Polynesian Luau:  Spring or summer escapes no longer have to include long flights or expensive vacations…create a tropical paradise in any locale with authentic South Pacific entertainment. From royal hula dancers to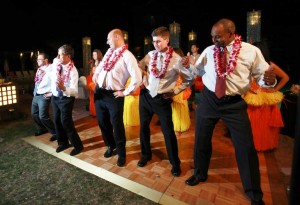 fireknife artists, this package is complete with interactive coconut shaking fun. Your male guests will especially appreciate the opportunity to dance with exotic, traditional hula girls from the islands.