Applause Productions and Entertainment
Fall in Phoenix brings not only cooler weather, but opportunities for fun festival celebrations that require a myriad of entertainment. Whether you need a casino with showgirl greeters, an upbeat polka band to welcome Oktoberfest, or a thrill to spook your Halloween guests, Applause Entertainment delivers these fun fall favorites.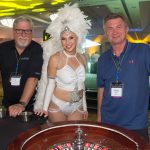 1. Casino with Showgirls. Engage the guests attending your casino party from the moment they walk in with the addition of our beautiful Vegas showgirl greeters. These lovely ladies will set the tone for your event and are guaranteed to add the glitz and glam to your evening. Casinos, showgirls, and pokers chips…the perfect addition to any corporate event or private party.
2. Flash Mob. Whether you are planning to impress potential clients at the next company meeting, or have your Halloween event stand out above the rest, then h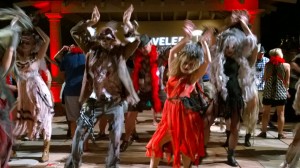 ire Applause Productions to create a flash mob for your event. With great dancers, choreography, and experienced consultants waiting to transform your vision into a reality, our flash mob entertainment is the best way to engage your audience and thrill all of your attendees.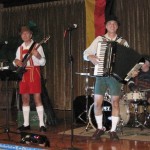 3.Oktoberfest. You can celebrate Oktoberfest any time of year with our fun and playful German presentation. Complete with an authentic German-style oom-pah-pah band, accordion and darling polka dancers, your event will sparkle with the charm of this European classic. Whether you need something special for an intimate gathering, or are wanting to provide a powerful presentation for a group of thousands, these entertainers are sure to please.