Applause Productions and Entertainment
Want to spice up your next virtual meeting? Now you can educate and entertain your attendees when you hire pops of talent to augment your event. Whether live or pre-recorded, our gifted entertainers will help your meeting become striking and memorable. Below are just a few examples of live talent for virtual events that can be tailored to your specific needs.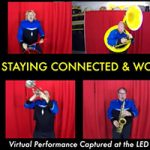 1. LED Drum Line. Kick off your meeting with this exciting, energetic LED drum line. These talented musicians are the perfect way to set an enthusiastic tone and wake up your attendees. They will ignite your imagination and prepare everyone for a fun, productive meeting.
2. Impersonator. This versatile singer can impersonate such classic performers as Neil Diamond, Sammy Davis Jr., and the king himself, Elvis. His energy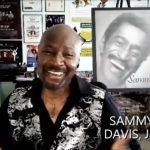 and personality are a fantastic way to entertain your attendees during your closing events, or simply provide a pop of talent to say thank you to your team members for their hard work.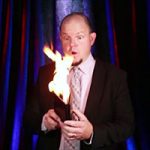 3. Magician. Your guests will be delighted with the sleight-of-hand presented by this fun and captivating magician. Whether he provides a two-minute trick as a return from a break, or joins your meeting live for a slightly longer set, he will motivate and re-energize your attendees.