Celebrate 2020 with great themes, unique acts and various energetic troupes. As planners move into a new year, they are on a quest to find the freshest and most unique, energetic talent. From exquisite to heart-stopping, the following entertainment is sure to guarantee that the 'Party isn't Over!'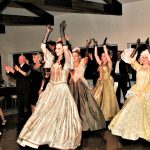 1. Masquerade Ball– This theme captures the essence of "The Grand Masquerade" allowing for guests to dress for the evening and view intriguing talent wherever the eye may fall. Artistic musical features are enhanced with court jesters who perform magic, juggling, and mime while amazing the group with beauty and fun. This theme includes audience participation and delights the crowd with elegance and excitement.
2. Cirque– This offering is a kaleidoscope of unique circus and theater styles that incorporate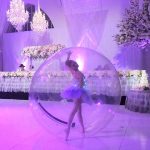 characters who work through mime, props, comedy and the flair of body configurations to communicate their art. These gifted entertainers use shapes, aerial apparatus, high wire, strength and contortion to delight audience of all ages.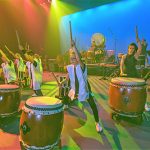 3. Taiko Drums– The rhythmic heart-stopping pulse of talented Taiko drummers captivates the imagination along with generating energy for your guests throughout your event.  If your corporate event or intimate gathering needs something very unique, this presentation of Asian entertainment will marvel and intrigue your guests.