Applause Productions & Entertainment
With the new year comes exciting opportunities to create unique and powerful events. Often this requires professional consultants whose experience can ensure that you have the right talent to match your vision. Here are a few tips that will allow you to avoid event planning mistakes.
1. Hire an agency of experts: An A-list event must have professionals who are experienced in event production. They need to know what is popular, trendy, and,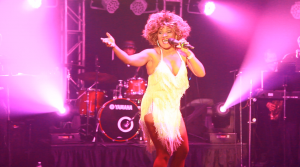 simply the best. With years of valuable planning opportunities, the challenges and pitfalls that can occur are anticipated so that the outcome is a creative success.
2. Communicate…communicate…communicate clear expectations: Sometimes a client will say, "I want something jazzy," as they describe the lively, energetic, and interactive event they desire. However, the entertainment company may immediately think  jazz trio, improvisational musicians, or even a group of choreographed dancers. Obviously, the two are not synonymous. It is vital that both the planner and entertainment company are on the same page so that the event will be customized in exactly the right way.
3. Know What You Can Afford: So often, clients want everything, yet their champagne wishes need to be fulfilled using a beer budget. That's when a planner that knows talent can provide a fun, exciting, and memorable event on a more restricted budget. Be realistic with your expectations and the production may surprise you in its ultimate power and ingenuity.