Applause Productions and Entertainment
With temperatures on the rise, it's the perfect time to have a party to keep your guests cool. With summer's hottest entertainment options, your next pool party or outdoor event is guaranteed to be a success. Choose any of the following offerings and you'll be all set for summertime fun!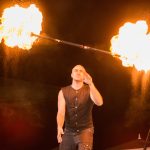 1. Fire Artists facilitate fire breathing, fire eating, and many styles of fire spinning to the performance. Artists have a passion for fire presentation and the creativity and the skill to bring forth innovative ideas into the act, heightening the level of the performance. They have the tribal, ceremonial, and traditional expertise to provide an exceptional show or facilitate an added splash of entertainment for a Hawaiian Theme.
2. Transport the guests of your next corporate event or private party to the beautiful, lush gardens of a tropical paradise. The music of the islands,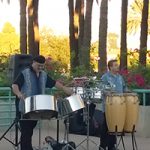 whether a steel-drum band, Caribbean, Reggae, Jamaican, or Polynesian, are guaranteed to entice, entrance, and excite any audience. If you desire an ambient evening or want your guests to feel as though they just stepped into the sand, this musical offering is the choice you want. Don't Worry 'Bout a Thing.'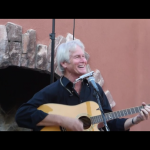 3. This gifted guitarist and singer presents a fun performance. Whether it's time to Rock & Roll or whisper a sultry tune, this entertainer gets the job done right. Playing his guitar and singing, he can work a room as a soloist for soft background or play straight forward rock & roll in high-spirited occasions. He can diversify his music between the "unplugged" sound, or "thump and sizzle" using high-tech backgrounds.