By Applause Productions and Entertainment
This summer, you don't have to travel to San Diego to have a fantastic beach experience; bring these beach sounds to your next party and slide into the cool breeze waiting for you poolside. Whether planning a large event at one of the Valley's fantastic resorts, or a casual gathering in your resort-style backyard, these musicians can transport you to paradise.
Steel Drum Band. Feel the island beat with this authentic steel drum band. Whether marimba or pan drums, or a combination of both, this band's island music is powerful enough to carry you away. Bon Voyage!
2. Reggae Band. Believing that inspiration is one of the greatest gifts we can share with each other, this artist provides his musical talent to do just that. The band's music, a mix of Caribbean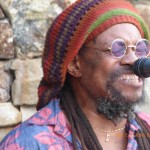 folk, Reggae, Steel Drum and Rock, will allow you to feel the sand between your toes.
3. Beach Boys Tribute. This tribute band will take your guests b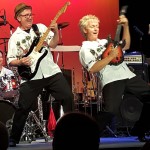 ack to a lighter, brighter time full of playful "good vibrations." The harmonies are so spot on you'll be ready to grab your surfboard and have Fun, Fun, Fun!