Applause Productions & Entertainment
It is the most wonderful time of the year. So, why not throw a party that pops to celebrate the accomplishments of 2013 with friends, family, and business associates. Whether you choose a cocktail party, intimate gathering, or a larger venue, live entertainment is the best way to say, "Now, this is a party." To help you best plan the brightest event, we've done your homework. Choose one of these options, and your party will stand out from the rest.
1. Get on Your Feet. It's time to celebrate. After a well-designed dinner, your guests are ready for a shift in energy. Make them part of the action with an interactive DJ, choreographed dances and lessons, or even a spontaneous flash mob.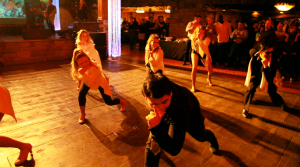 These options are perfect for a crowd that has energy, personality, and just a little swag. Think about it, have you ever seen a room full of people dancing with anything but a smile on their faces? Fun is a powerful choice — it works. So let it work for your party.
2. Winter Wonderland. With the clear, chilly nights in the Valley, nothing is more romantic and elegant than a party with entertainment everywhere. Guests can view the night sky with professional astronomers, discuss those beautiful constellations with an astrologer and Tarot card reader, and couples can capture the essence in a photo booth dressed with a stunning background.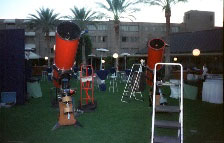 All the while, the sounds of duo guitars seranade the guests. What a marvelous night for a moon dance…
3. Make me Laugh. Nothing is more contageous than the sound of laughter. So, treat your guests to a stand-up comedian, interactive, improvisational troupe, and a lively band. A good comedian can capture the audience, make them laugh, and get them ready to dance the night away. Or, if your group is particulary witty, perhaps they would enjoy joining in the fun with an improvisational comedy team. Either way your guests will be energized for the night ahead.